Dear Colleagues, You are invited to a virtual series of events on Arab-Jewish culture, language, and identity in Israel and the Arab world - past and present.
For the full program and registration:  https://jewish-israel-studies-center.northwestern.edu/events/arab-jewish-culture-series.ht...
Details:
This series of events will examine the polemical categories of Arab-Jewish culture, identity, and language from historical, contemporary, political, legal, and personal perspectives. The series will host scholars from around the world discussing a wide range of cultural influences and contacts between Arab and Jewish societies in the Arab world, as well as in Israel. In order to fully capture the richness of this cultural mosaic, the series will also feature musical performances by Israeli-Jewish musicians who produce their work in Arabic and in its various dialects.
 Sunday,  April 18, 11:00 am (CST), via Zoom
"IN-BETWEEN":  ARAB-JEWS IN PALESTINE/ERETZ ISRAEL AT THE TURN OF THE 20TH CENTURY 
"Oriental Jews - Between Local Arabs and the Zionist Movement"
Abigail Jacobson - Senior Lecturer in the Department of Islamic and Middle Eastern Studies,
The Hebrew University

"Sephardi Intellectual Visions between Partitions and Translations"
Yuval Evri - Leverhulme Early Career Fellow, King's College London

"Esther Azhari Moyal: A Jewish Woman in the Arab Renaissance"
Lital Levy - Associate Professor of Comparative Literature, Princeton University

Chair:
İpek Kocaömer Yosmaoğlu, Associate Professor, Department of History, Northwestern University
REGISTER HERE
____________________

Sunday, May 2, 11:00 am (CST), via Zoom
ARAB-JEWISH CULTURE in ISRAEL TODAY: PRODUCERS, CONSUMERS and GATEKEEPERS
"Arab-Jewish Language, Poetry, Literature, and Activism in Israel"
Almog Behar - Lecturer in the Department of Literature, Tel Aviv University

"Little 'Maghrebs' in the Promised Land: Moroccaness in Israel"
Yigal Shalom Nizri - Lecturer in the Department for the Study of Religion, University of Toronto

"The Mizrahi Petition to the Supreme Court Against the 'Nation-State' Law"
Netta Amar-Shiff - Attorney specializing in human rights and international humanitarian law.

Chair: Wendy Pearlman, Charles Deering McCormick Professor of Teaching Excellence, Department of Political Science, Northwestern University
REGISTER HERE
____________________
Sunday, May 23, 11:00 am (CST), via Zoom
PERFORMANCE AND CONVERSATION WITH TAIR HAIM, ACCLAIMED SOLOIST OF THE BAND A-WA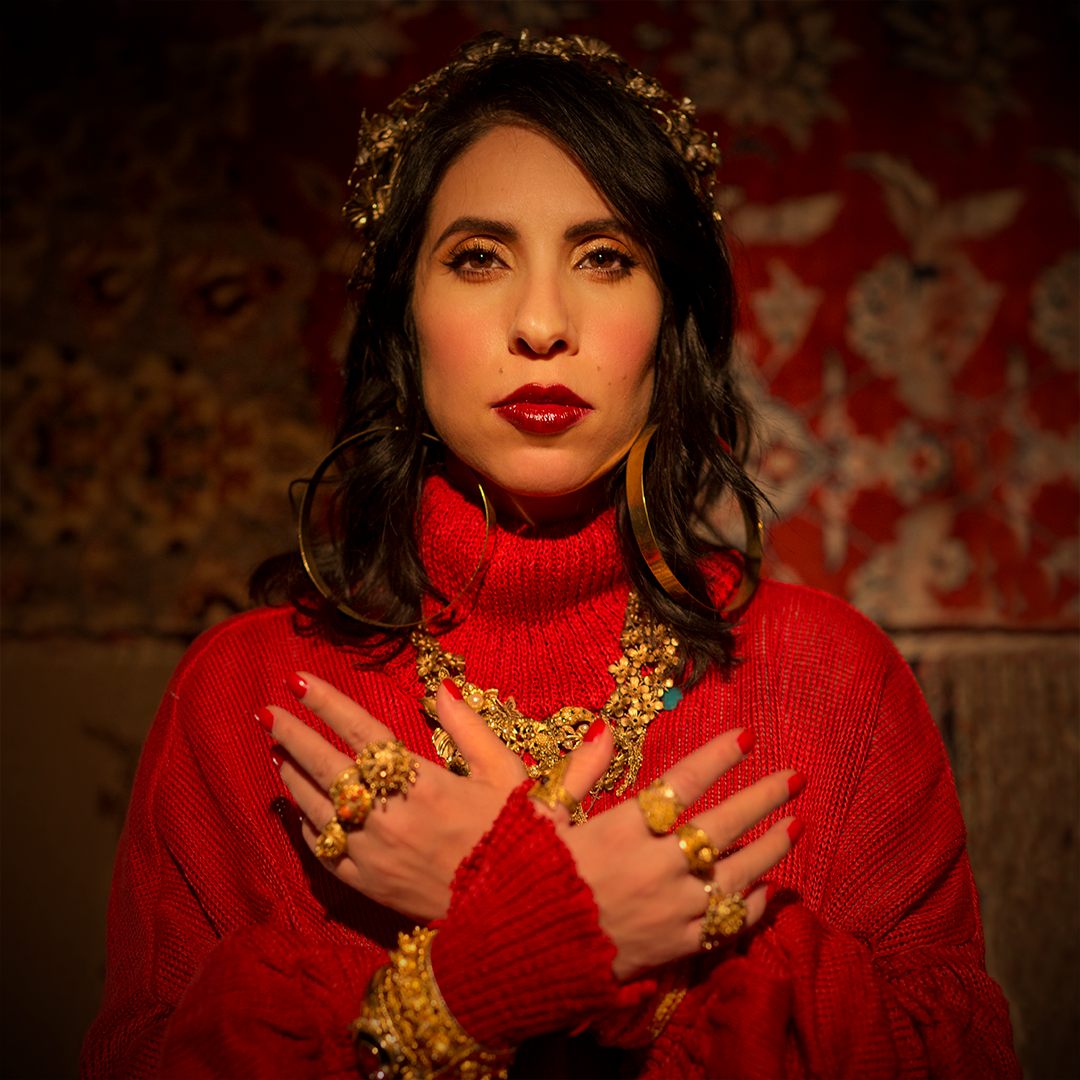 Tair Haim is a Yemenite Israeli singer and songwriter, and a founder of the internationally acclaimed
group  A-WA. She took the music world by storm with the mega-hit 'Habib Galbi', seen by millions online and in-person on numerous world tours. Blending her Yemenite heritage with current hip hop sounds, Tair creates a unique ethnic identity dripping with style and essential playlist beats. At this event, Tair will perform live and participate in a conversation about her sources of inspiration, her connection to the Arabic culture and language, and the stories behind her hits.
 
Moderator:  Maayan Hilel, Postdoctoral Fellow in Israel Studies, Crown Family Center for Jewish and Israel Studies, Northwestern University
____________________

Sunday, May 30, 11:00 am (CST), via Zoom
ARAB-JEWISH INTERSECTING IDENTITIES: GENDER, PROTEST AND POLITICS 
"The History of the Mizrahi Protest: A Chronicle Review and Lessons"
Henriette Dahan Kalev – Professor Emerita, founder of the Gender Studies Program, Ben- Gurion University of the Negev

"Jewish Women in Intercommunal Political Movements in Colonial Morocco"
Orit Ouaknine-Yekutieli – Lecturer, Department of Middle East Studies, Ben-Gurion University of the Negev

"In Journey for an Identity - When a Palestinian Refugee Discovered She is a Sephardi Jew"
Heba Nabil Iskandarani – Visiting Lecturer, Birmingham City University, UK

Chair: Shir Alon, Assistant Professor, Asian and Middle Eastern Studies, University of Minnesota
 REGISTER HERE
____________________

Sunday, June 13, 11:00 am (CST), via Zoom
PERFORMANCE AND CONVERSATION WITH ZIV YEHEZKEL, RENOWNED ISRAELI SINGER AND COMPOSER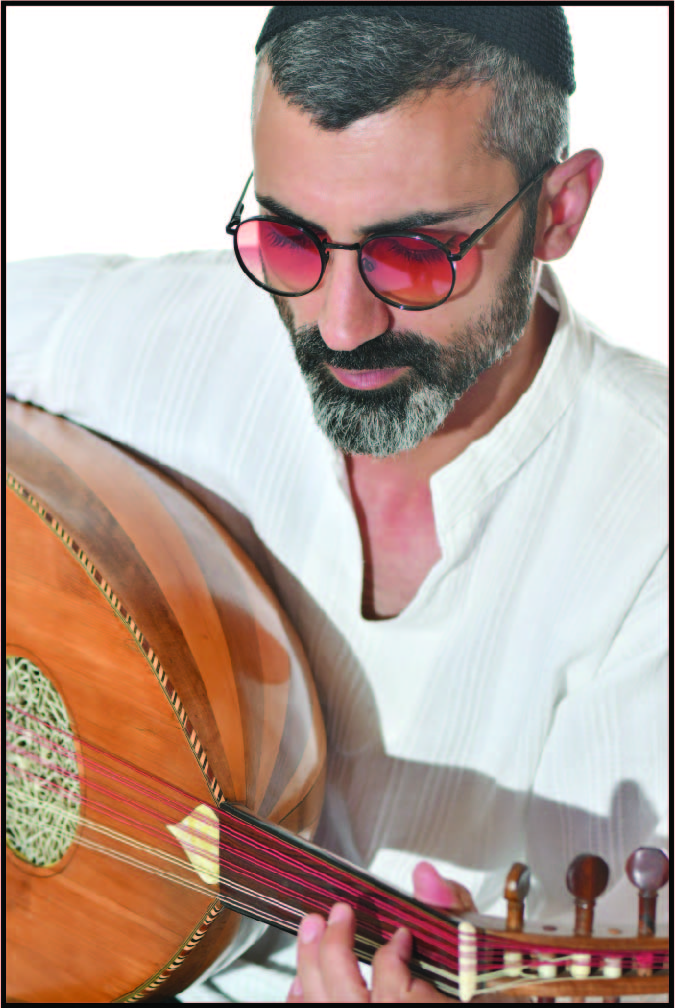 Ziv Yehezkel is an acclaimed Israeli singer and composer who sings in both Arabic and Hebrew. He is a unique multicultural performer of classical Arabic music.

Moderator:  Eness Elias, Culture researcher and Haaretz columnist