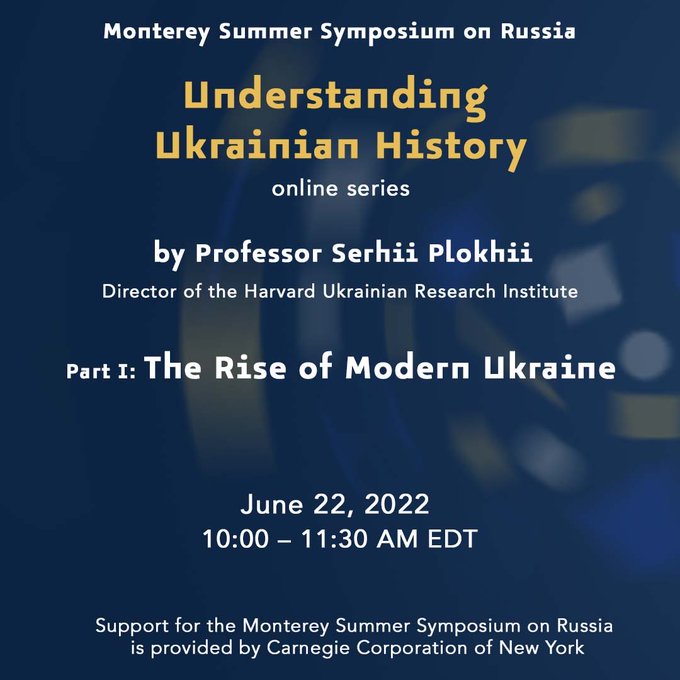 The Monterey Summer Symposium on Russia is delighted to announce the lectures of Professor Serhii Plokhii, Harvard-based historian and leading authority on Ukraine in the United States, as part of this year's program. The series of three lectures, respectively titled "The Rise of Modern Ukraine," "The Making of the Soviet People," and "The Fall of the USSR," promise to shed light on the formation of modern Ukrainian identity through competing imperial and national projects from the Napoleonic Wars to the collapse of the Soviet Union.
Jun 22, 2022 10:00 AM in Eastern Time (US and Canada)
You can register for this webinar here.