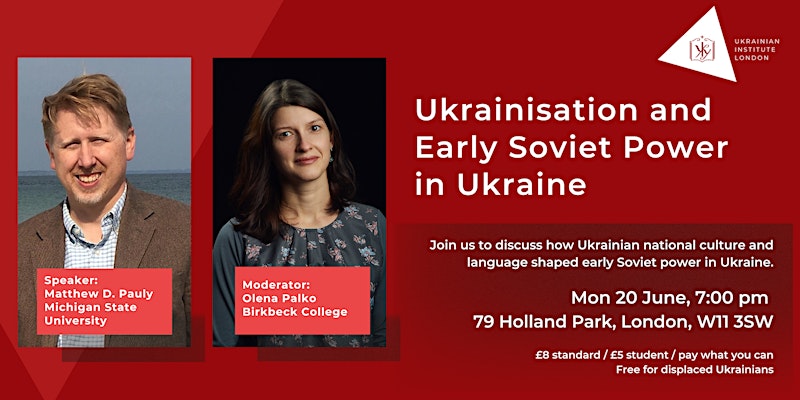 Date and time
Mon, 20 June 2022
19:00 – 20:30 BST
Location
Ukrainian Religious Society of St Sophia
79 Holland Park
London
W11 3SW
United Kingdom
You can register for this event here. 
About this event
In a televised address on 21 February that served as a justification of the Kremlin's escalated aggression against Kyiv, Russian President Vladimir Putin claimed that Ukraine was "entirely created by Russia or, to be more precise, by Bolshevik, Communist Russia." In fact, the true history of Ukraine's early place in the Soviet Union is the opposite: a pre-existing Ukrainian national culture and language shaped the contours of Bolshevism in practice, not the other way around. 
In 1923, the Communist Party leaders embarked on a novel campaign to use "national culture" to build socialism in Soviet Ukraine. Known as ukrainizatsiia (Ukrainisation), this effort to legitimise and consolidate Soviet power gave a central role to education. The Communist Party intended schools to be the training ground for a new generation of skilled, politically conscious, and economically informed Soviet citizens. It was through the national language, promoted by schoolteachers, that the Soviet ideal was to be realised.
The event will be followed by a drinks reception.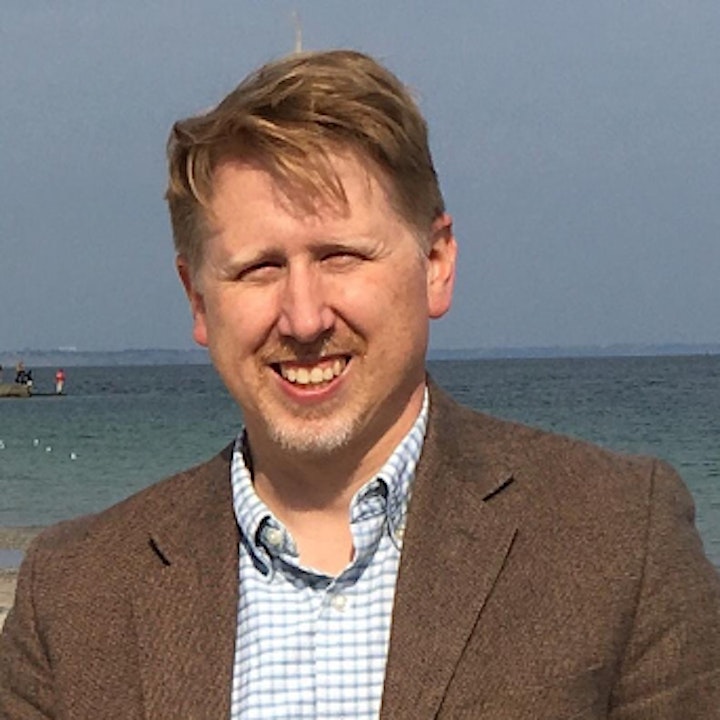 Dr Matthew D. Pauly 
Matthew D. Pauly is an Associate Professor of History at Michigan State University. He is a core faculty member of the Center for European, Russian, and Eurasian Studies and the Peace and Justice Studies Program and an affiliate faculty member of the Michael and Elaine Serling Institute for Jewish Studies and Modern Israel. He is the author of Breaking the Tongue: Language, Education, and Power in Soviet Ukraine (University of Toronto Press)—which has just been released in a paperback edition—as well as numerous journal articles and book chapters on early Soviet nationalities policy, education, and childhood in the Russian Empire and Soviet Ukraine. He has won grants for his research from the US Fulbright Program, International Research & Exchanges Board, American Councils for International Education, Shevchenko Scientific Society, and Canadian Foundation for Ukrainian Studies. 
Dr. Pauly is currently engaged in the writing of two books: a research monograph, City of Children: Juvenile Poverty, Crime, and Salvation in Odesa, and a historical survey, Traversing Europe, that prominently integrates Ukraine into the twentieth-century history of the continent.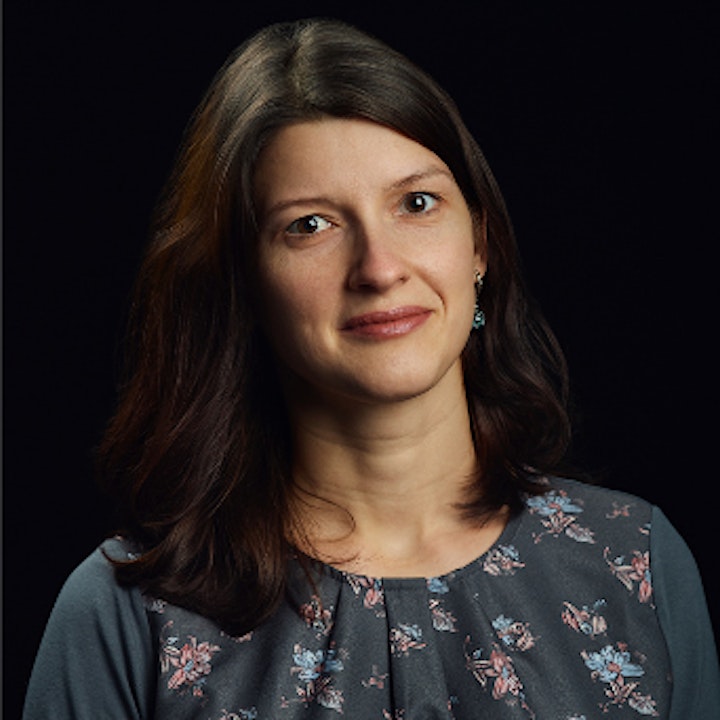 Dr Olena Palko
Olena Palko is a Leverhulme Early Career Fellow at Birkbeck College, University of London and a junior research fellow at the Polish Institute of Advanced Studies in Warsaw. Starting in August 2022, she will be an Assistant Professor at the Department of History, University of Basel, working on her new research project, "Red Tower of Babel: Soviet Minorities Experiment in Interwar Ukraine", funded by the Swiss National Science Foundation (PRIMA). 
Her research interests lie in the field of early Soviet cultural history and the interwar history of Eastern Europe. She was awarded her Ph.D. from the University of East Anglia in 2017 and has held research fellowships at Humboldt University (Berlin) and Basel University. She also holds a Degree of 'Candidate of Sciences' (kandydat nauk) from the Institute of Political and Ethnic Studies at the National Academy of Sciences of Ukraine. Olena is a co-ordinator of a digital project, Shadows of Empire: contesting territorial imaginations and borders in modern Europe, conducted at the University of St. Gallen. Olena Palko is a co-convener of the BASEES Study Group for Minority History, and a host of the podcast series 'Eastern Europe's Minorities in a Century of Change'. 
Her first book, Making Ukraine Soviet. Literature and Cultural Politics under Lenin and Stalin (Bloomsbury Academic, 2020) was awarded the Prize for the Best Book in the field of Ukrainian history, politics, language, literature and culture (2019-20) from the American Association for Ukrainian Studies. She is also a co-editor of an edited collection Making Ukraine: Negotiating, Contesting, and Drawing Borders in Twentieth Century, forthcoming in McGill Queens University Press in the spring of 2022.