Join the National Maritime Historical Society and
Author Eric Wiberg
for the NMHS Seminar Series Presentation and Book Signing

U-Boats in the Bahamas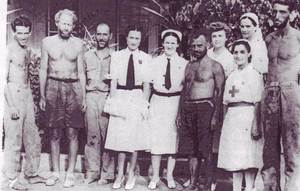 Saturday, September 23, 2017
Continental Breakfast & Registration 10:30 AM; Lecture 11:00 AM
Hendrick Hudson Free Library
185 Kings Ferry Road, Montrose, NY
---
The National Maritime Historical Society is a not-for-profit membership organization whose mission is to raise awareness of our nation's maritime heritage and the role seafaring has played in shaping civilization. NMHS seeks to educate Americans about our nation's extraordinary maritime accomplishments and their continuing relevance for national prosperity and cultural vitality. The Society's initiatives encompass publications, educational programs, sail training, and preservation of historic ships.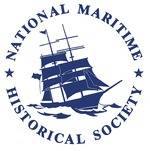 National Maritime Historical Society
5 John Walsh Blvd., PO Box 68, Peekskill, NY 10566
914-737-7878; nmhs@seahistory.org; www.seahistory.org

 
---

The NMHS Seminar Series is generously supported by our sponsors:
Howard Slotnick, The Henry L. & Grace Doherty Charitable Foundation,
Liam Murphy, John Plotke, Jane Syracuse and the Division Street Grill.