ANN: The National Security Archive Oral History of Russian Arms Control Negotiations
From: National Security Archive <nsarchiv@gwu.edu>
The "Patriarchs of Nonproliferation"
Oral History Series Spotlights Russian Arms Control Negotiations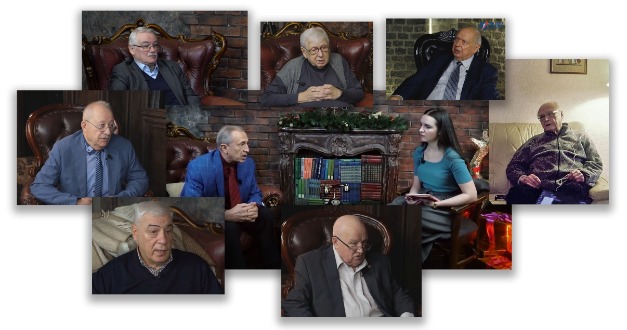 Washington, D.C., February 23, 2023 – A few days after President Vladimir Putin announced that Russia would suspend its observation of START, the only U.S.-Russia arms control agreement still in effect, a new series of oral history interviews with veteran Russian arms control negotiators and nuclear experts provides valuable insights into decades of U.S.-Russian nonproliferation efforts and emphasizes the importance of strategic dialogue between nuclear powers.
Part of the Oral History of Nuclear Nonproliferation Project, the interviews were conducted by experts from the PIR Center, the main Russian nonproliferation NGO based in Moscow, and were posted today on the Russian page of the National Security Archive website. Among the veterans interviewed are General Viktor Esin, former head of the Russian Strategic Rocket Forces, Ambassador Yuri Nazarkin, Soviet and Russian START negotiator, Russian Academy of Sciences member Alexei Arbatov, and other key participants in the U.S.-Russian strategic dialogue.
The interviews are an exciting new resource for scholars and practitioners who study arms control and nuclear nonproliferation. The PIR Center experts used their unique access and expertise to get the Russian "patriarchs of nonproliferation" on record, using modern tools to preserve this history for future generations. Insights from the interviews show that strategic dialogue on arms control and nonproliferation remains a key security interest of both the United States and Russia. The National Security Archive thanks our colleagues at the PIR Center for creating and sharing this tremendous new resource with our readers.
READ THE DOCUMENTS
THE NATIONAL SECURITY ARCHIVE is an independent non-governmental research institute and library located at The George Washington University in Washington, D.C. The Archive collects and publishes declassified documents acquired through the Freedom of Information Act (FOIA). A tax-exempt public charity, the Archive receives no U.S. government funding; its budget is supported by publication royalties and donations from foundations and individuals.