Date:
Monday, November 13, 2017
Time:
6:30 PM - 8:00 PM
Members must be signed in to access discounts. For instructions click here.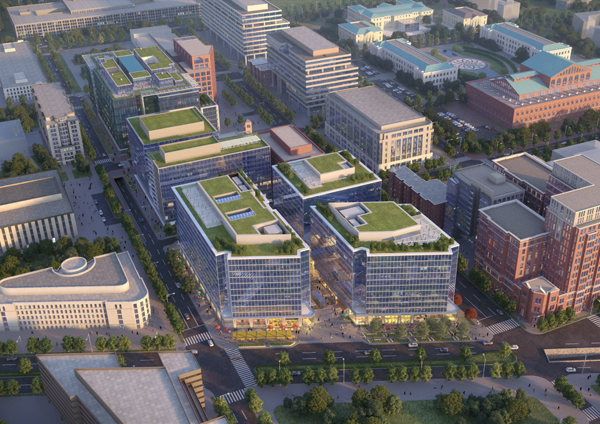 Get an in-depth history of urban planning and design behind one of the largest remaining undeveloped sites in downtown Washington, D.C., through the perspectives ofNeil Albert, president and executive director, DowntownDC Business Improvement District (BID), Braulio Agnese, freelance architecture and design journalist (moderator), Sean Cahill, senior vice president of development, Property Group Partners, and Wallace Mlyniec, Lupo-Ricci professor of Clinical Legal Studies, Georgetown University Law Center.
This program is part of a special series:  Found Ground

New building technology, innovative design, and dynamic urban real estate markets are making it possible to develop over and under existing transportation infrastructure and other marginal spaces—healing old scars and creating vibrant infill development. This special series takes you inside local and national urban planning stories about cities reclaiming marginal space for new uses.
1.5 LU (AIA) / 1.5 CM (AICP) / 1.5 PDH (LA CES)
$12 Museum  | $10 Student | $20 Non-member
Tickets are non-refundable and non-transferable. Registration is for event planning purposes only and does not guarantee a seat. Online registration for Museum programs closes at midnight the day before the scheduled program.
The Museum's award-winning Shop and Firehook Café are open for one hour prior to the start of the program. Shop and Café hours are subject to change.
Rendering of the Capitol Crossing project looking south. Image courtesy of Property Group Partners.