The Kentucky Women Writers Conference is the longest running literary festival of women in the nation. An annual event launched by the University of Kentucky in 1979, it has become a premier destination for the celebration of women's arts and letters. About 1,000 individuals attend the conference each fall at the Carnegie Center for Literacy and Learning in Lexington. The sessions attract about 150 writers at all stages of development, and many more come to the free evening events. Julie Kuzneski Wrinn has been the director of the conference since 2007.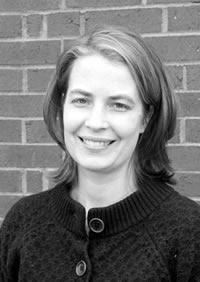 Kentucky Women Writers Conference
232 East Maxwell Street
Lexington, KY 40506-0344
kentuckywomenwriters@gmail.com
(859) 257-2874
Julie invites you to listen to the podcast collection from conferences in 2010, 2011, 2012, 2013. "I urge you to give a listen. I enjoy doing so on my mobile device during sundry housekeeping chores. Photos of the conference begin here <http://womenwriters.as.uky.edu/flickr/set/72157636633550614>, so you can put sounds and images together and imagine you were there—or, if you were, bask in the memories."
The podcasts are organized by year on the UK website or are available in these thematic listings:
Fiction and Creative Nonfiction Readings
Poetry Readings
Publishing and Writing Advice
Play Readings