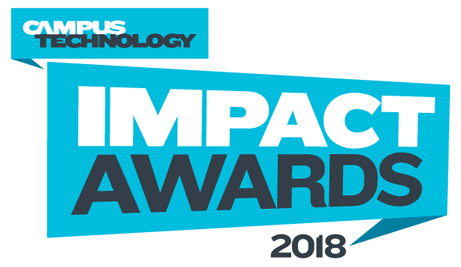 For Faculty who have an interest in using technology in their teaching, for Instructional Designers in higher education and Faculty Developers, Campus Technology has opened nominations for their 2018 Impact Awards. These annual awards honor colleges and universities that are making an impact on their campus with the use of technology.  The awards highlight highlight both cutting-edge and well established projects. Size is not an issue as they welcome large and small projects. 
The awards are open to US and international entries, and multiple submissions are welcome. There is no entry fee. Winners will be announced on their website on Aug. 1, 2018.
Application deadline: April 13, 2018
The award committee is seeking innovative projects in
Teaching and Learning (including, but not limited to: learning design/instructional design; immersive technologies; social software, Web 2.0; mobile learning; teaching in the smart classroom; collaboration tools; student assessment; student ePortfolios; lecture capture; eLearning)
 
Education Futurists (including, but not limited to: visionary learning technology development; new program development; institutional reformation; trend spotters: technology and society)
 
Student Systems and Services
 
Administration
 
IT Infrastructure and Systems
Submit your nomination by April 13 2018
If you have any questions about the awards, please e-mail rkelly@1105media.com.