These Boston Artists Use Mangos And Mariposas To Address Anti-Blackness Among Dominicans And Haitians
October 11, 2018
WBUR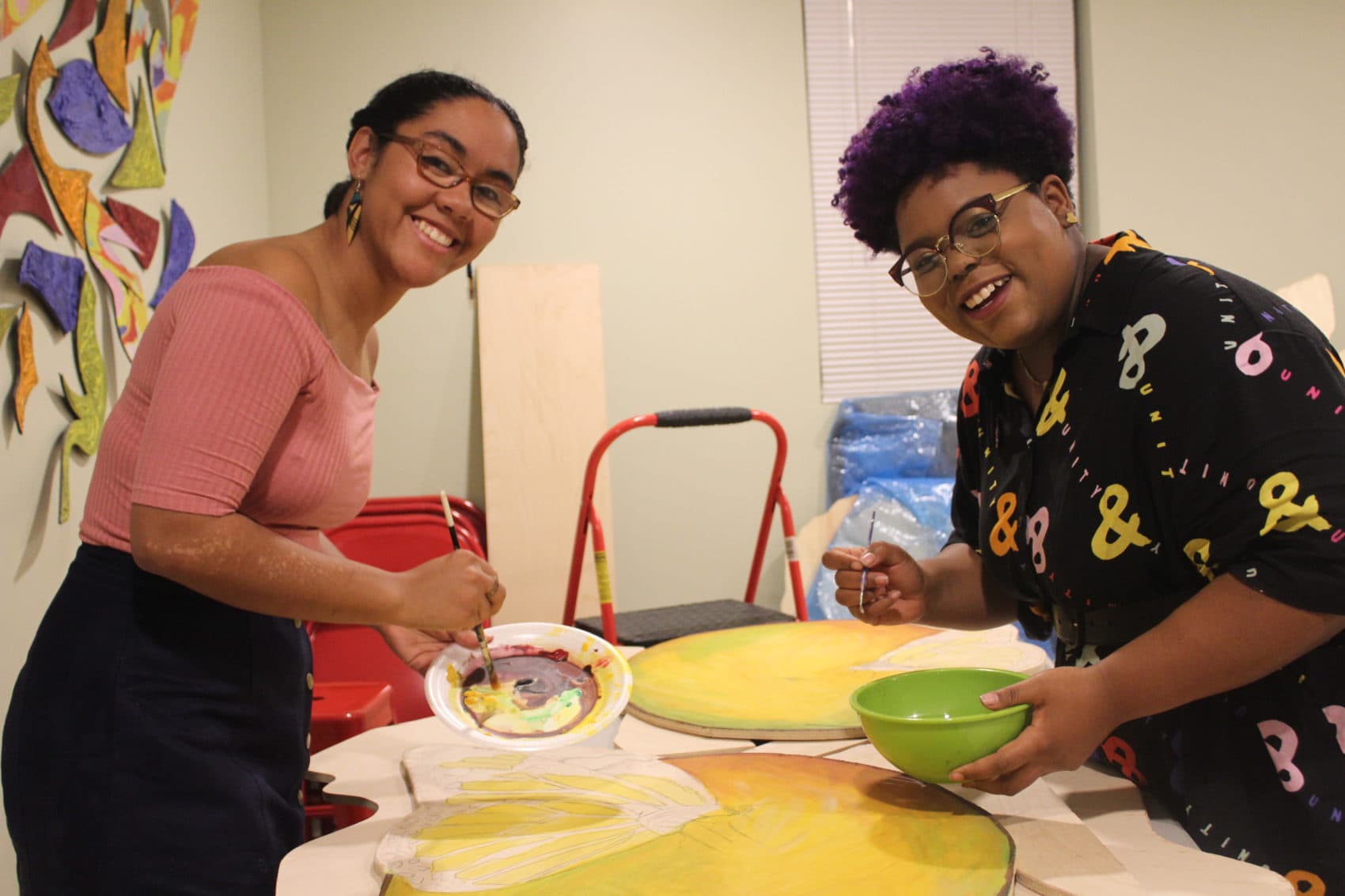 closemore
The first time artist Chanel Thervil ate a Haitian mango, she could practically hear her ancestors cry, she recently said with a laugh. "Haitian mangos have a very specific, important cultural context. I have relatives that joke about Haitian mangos being like gold." Their color, a bright, dazzling yellow, represents hope and strength, she said.
Mangos are also one of the only things that unifies the Dominican Republic and Haiti — two countries still reeling from racism that stems from their fraught colonial history. Thervil and fellow artist Iris Lapaix have unpacked some of that complicated tension through an interactive art exhibit in Boston's Latin Quarter.
"Mariposas and Mangos" uses art and food to bridge cultural gaps in the Afro-Latinx community during Hyde Square Task Force's celebration of Latinx Heritage Month. The two-part unveiling ceremony on Oct. 13 features large interpretations of mangos and butterflies fashioned out of wood, along with other works of art. Viewers will be invited to add their own cultural stories as a permanent extension to the artwork.
Read the rest of the story here: http://www.wbur.org/artery/2018/10/11/mangos-mariposas-anti-blackness-racism-haitians-dominicans-iris-lapaix-chanel-thervil